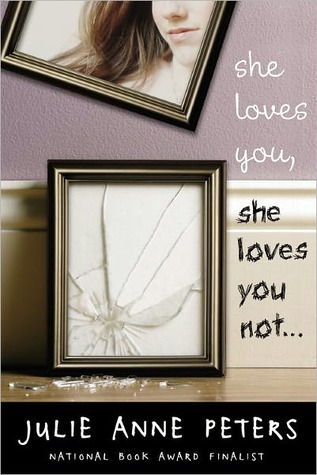 GENRE: Lesbian Romance, Coming of Age
Julie Anne Peters was the first books I heard about that dealt with lesbian issues. The ideas of being disowned and confused are common. In She Loves You, She Loves You Not Alyssa is cuaght with her girlfriend by her father. The girlfriend plays dumb and blames Alyssa. Dad sends Alyssa away to live with a mom she hardly knows.
Sadly this stuff really does happen. Even though there is some real "cheese" in this book and it does lend to some stereo typing it is a good read especially for teens who are begining to figure out who they are. This is a good book to let young LGBTQ people know they are not alone.