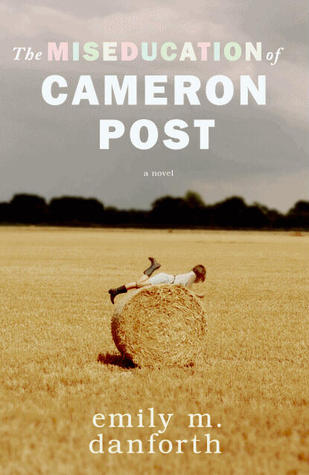 GENRE: Coming of Age, LGBTQ Content
Camron has her first kiss and her parents get killed in an accident that night. She feels it is her fault and it creates some self loathing. She does know she can not change who she is. Unfortunately her conservative Aunt who takes custody of her thinks she can.
This is a very different coming of age novel. It really gets to the idea of being sure and unsure at the same time when you realize you like people of the same sex as you. The character of Camron is very complex. Even though she is rough around the edges you are cheering for her. Her aunt and others you want to punch. Love her grandma though just wish she was stronger.
The setting in this story is as important as the characters. It is almost a character of it's own. Especially Quake Lake, which runs throughout the story. Interesting thing is that Quake Lake is a real place and the earthquake describes really did happen. I read another book about that. I just wish the story of Cameron had continued.